Portable Air Conditioning Units
Beat the heat this summer with our easy to use portable air conditioning units! 
Our Portable Air Conditioning Units are an environmentally friendly way of keeping you cool in these hot summer months.
They all work on a plug and play basis, meaning no installation is required. They also feature self-cleaning functions and LED displays, with prices starting from just £199.
Contact us today for more information.

Cools and Dehumidifies at the Same Time
Portable air conditioners not only cool the air, but they also dehumidify it, leaving your space both cool and dry. If you suffer from allergies, it's important for humidity levels to remain low.
Also, if you live an area of high humidity, you know that moisture can be just as oppressive and discomforting as heat. The pair of them create an extremely unpleasant living environment. Portable air conditioners are basically two units in one, ridding the air of both humidity and heat simultaneously. If the humidity happens to linger longer than the heat, many models feature a Dehumidify-Only mode, which will continue to remove moisture without also cooling.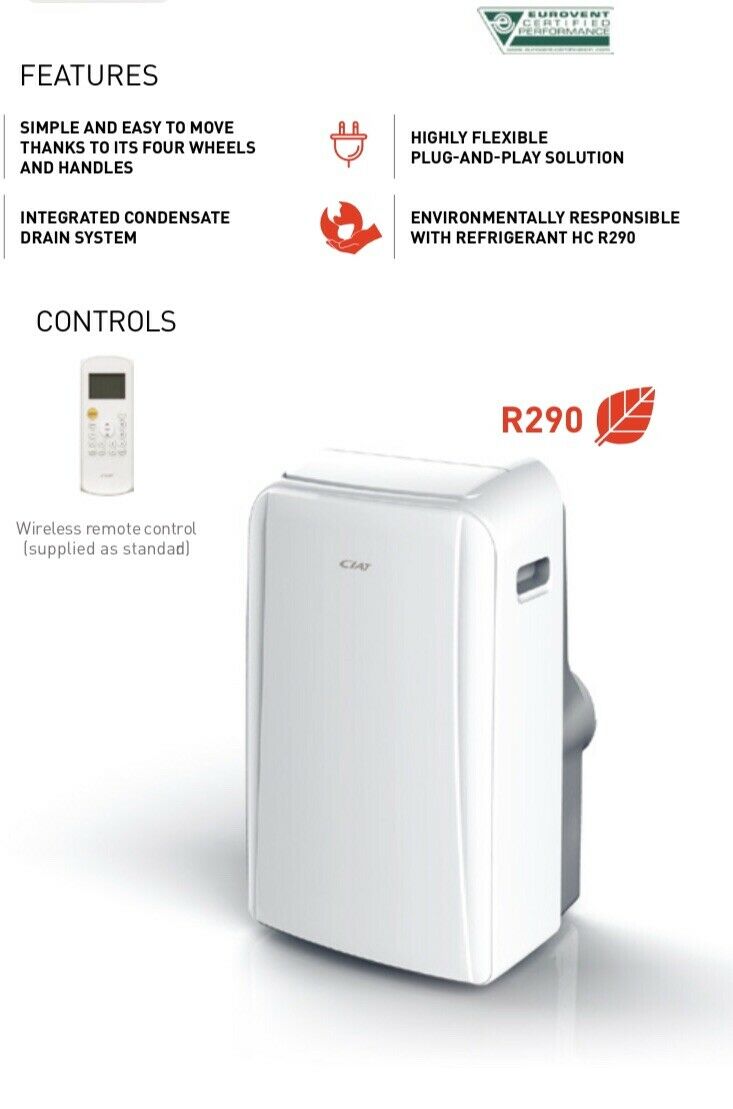 Uses R290 refrigerant – making it incredibly eco friendly
Cool, Auto, Fan and Dehumidify
Auto Operation function
Built in self cleaning function
ºC to ºF changeable temperature display
Airflow adjustment and Auto restart
Includes infra red Remote control
Includes Discharge hose
Self evaporating condensate system